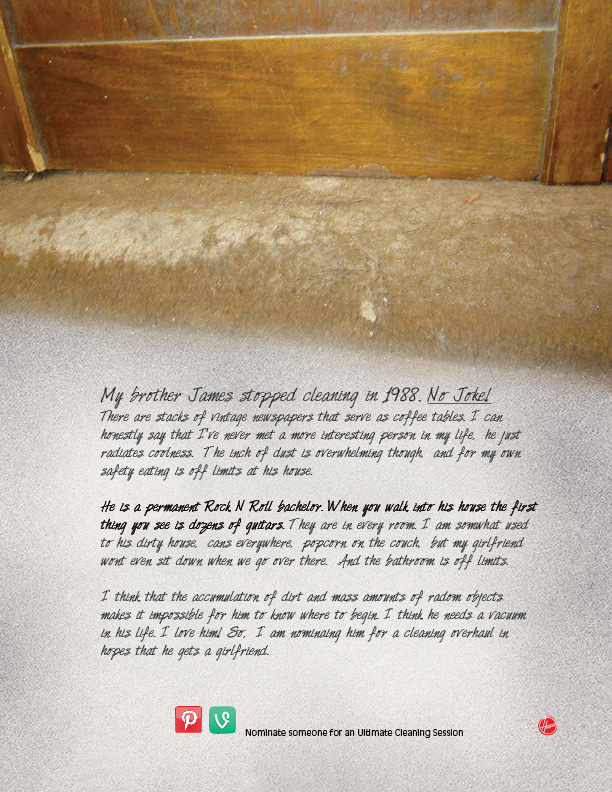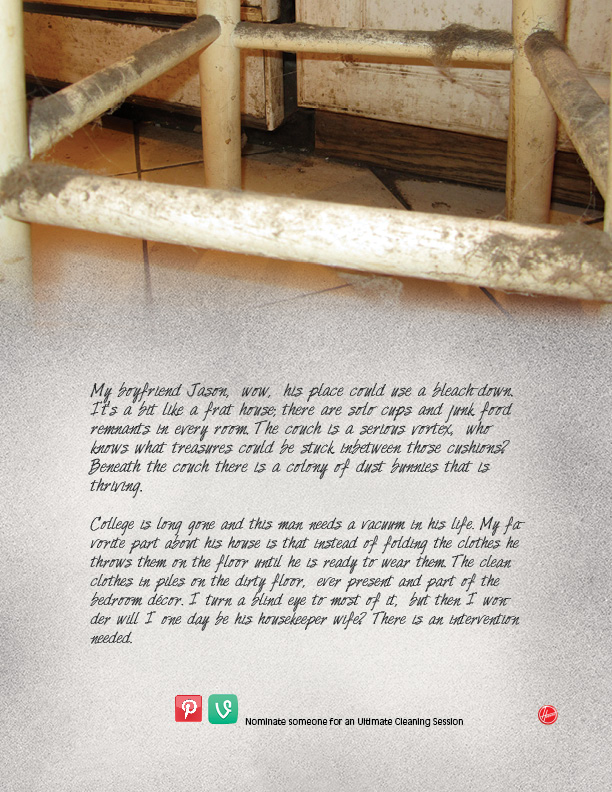 Task: Promote brand awareness to a new generation of users, restore the brand as the leading vacuum and reinstate the reputation of durability of this vacuum.
Insight: A clean house changes people's lives, sometimes people just need a jumpstart.
Solution: Microsite is the base of campaign, print leads people to the microsite, nominations are made through social media.